Well, it's nearly Valentine's Day, so let's get into my latest argument with my significant other. I know, I know, I literally just posted about how we're in couple's counseling. I'm sure you're thinking "Serafina, can't you, like, bring this sort of shit up with your therapist instead of writing about it to strangers on the internet?" J/K, we're mostly millennials here; I think we're all on the same page about the best way to handle relational discord.
So yesterday, my dearest, darling-est S.O. and I were having a lovely time together, watching some premium television, and out of fucking nowhere, he says "The human race would have been better off had Gene Rodenberry had been aborted" Before I get into this, I have a quick disclaimer. I'm not here to get into a whole discussion about abortion here, this is about far more important matters. My S.O. insulted the creator of Star Trek, which is the greatest saga in the history of time. And if you disagree with that, the human race would have been better off if you had been aborted.
Let's get back to the matter of my S.O. who hates Star Trek. Obviously, he has terrible taste and I had to reconsider our relationship. We had a multi-hour fight about it. He slept on the couch. I threatened to change the locks when he ran an errand in the morning. It was intense. But, like any true Valentine's love story, we worked it out, and I'm here to share my relationship-winning expertise with you.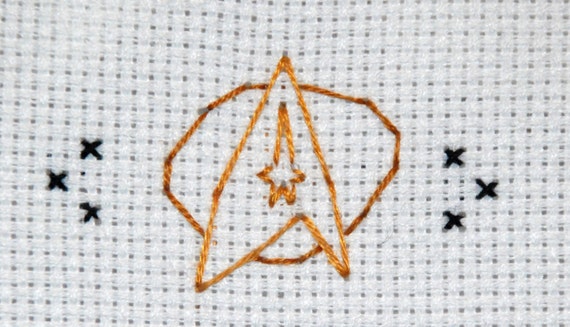 First, I made sourdough blueberry muffins. Then, I went to the office where he was playing a video game and ate a muffin in front of him, aggressively. At that point, he both feared and respected me, so I had effectively laid the groundwork for my peace offering. I brought him a muffin. I even pre-peeled the muffin wrapper for him. Then, I held it just out of arms' reach and explained to him that he could have the muffin if he fully retracted his inflammatory statement. After a moment's consideration, he agreed. It was a magical moment, filled with a deliciously airy and tangy whole wheat muffin. I'm not exaggerating when I say that muffin saved my relationship. Which is good, because if I was going to get back on the dating scene, I didn't need to start it off by eating 12 muffins in a row.
In the spirit of the humanist values of the United Federation of Planets, I am going to share with each of you my recipe for sourdough muffins. Not familiar with sourdough? This should help.
Sourdough Blueberry Muffins
Ingredients
1 cup whole wheat flour
3/4 tsp baking soda
1/4 tsp salt
3/4 cup brown sugar, divided use
1 cup sourdough starter (either discard or fed)
1 egg
1/2 cup butter, softened, divided use
1 tsp vanilla
1/2 cup oats
1 tsp cinnamon
Instructions:
Preheat oven to 400° F and line muffin tin.
Combine flour, baking soda, and salt in a small bowl.
Combine sourdough starter, 1/4 cup sugar, 1/4 cup melted butter, vanilla, and egg.
Add dry ingredients to wet ingredients, the batter will be somewhat thick.
Gently fold in blueberries.
Combine the remaining 1/4 cup butter with the remaining 1/2 cup sugar. Add oats and cinnamon.
Divide the batter into the prepared muffin tin, then gently add crumble topping.
Bake for about 20 minutes until a skewer comes out clean.
Use muffins as ammunition in your relationship, if applicable
Express your love in muffins
-Serafina